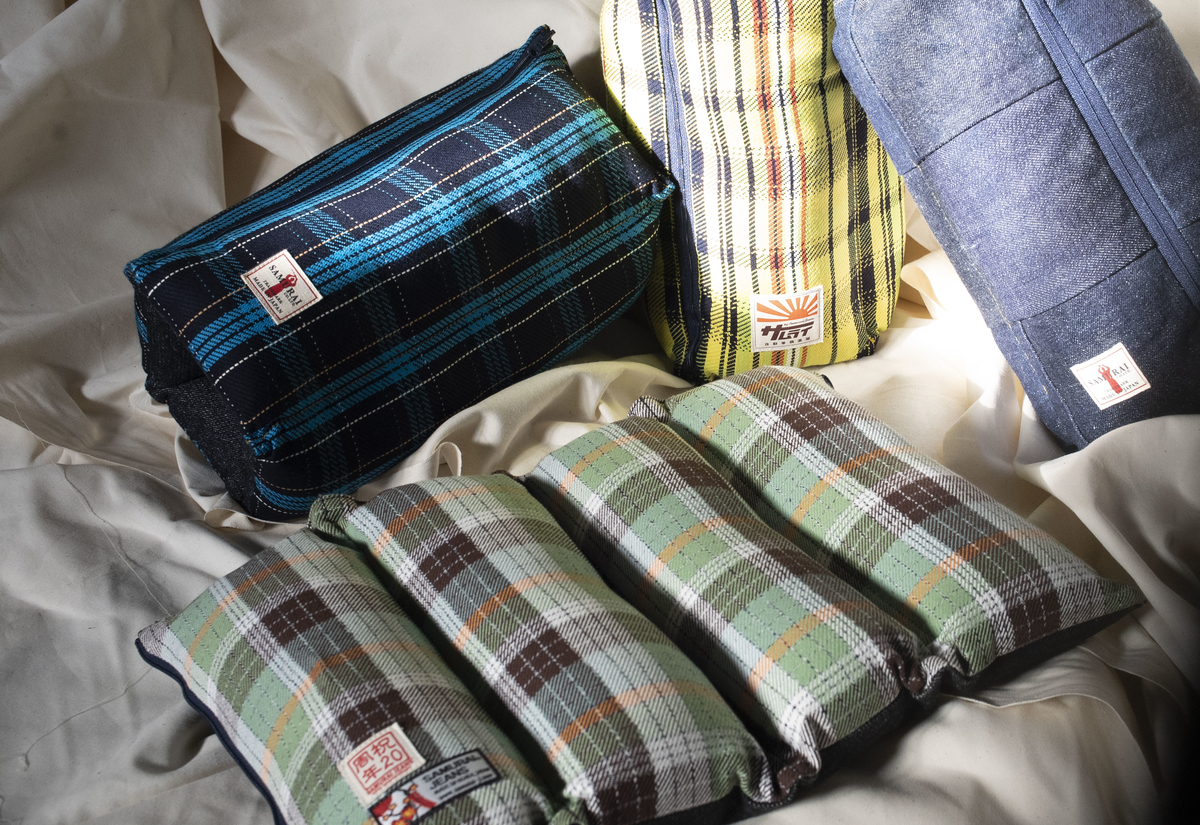 SAMURAI JEANS
"オリジナルデニムロールクッション"
アイテムごとに使用生地が異なる、サムライオリジナルロールクッション。
丸めたり、広げたり、つないだりと、色々な用途で使用でき
インドア・アウトドア様々なシーンで活躍する、大変便利なクッションです。
※PRICEは発売時期・使用生地ごとに異なります。
公式ウェブストアにて、購入可能です。
Samurai original roll cushion with different fabrics for each item

Can be used for various purposes such as rolling, unfolding, and connecting
It is a very convenient cushion that can be used in various indoor and outdoor situations.

* PRICE varies depending on the release date and fabric used.

It can be purchased at the official web store.
▶︎SAMURAIJEANS公式Instgram
▶︎SAMURAIJEANS梅田本店Instgram
▶︎SAMURAI JEANS公式オンラインストア
▶︎SAMURAI JEANS 梅田本店 WebStore
▶︎SAMURAI JEANS Line公式アカウント